DISH Latino Clasico
$2799/mo
$49.99/mo
180 Channels
FREE Next Day Installation!
Scheduling may vary & up to 6 TV's
Smart HD DVR Included
With credit qualification or qualifying packages
FREE HD for Life
Watch TV in the highest quality
180 Channels Included



Local Channels Are Not Included
FREE Premium Channels*


Premium Channels Free for 3 Months
DISH Latino Clasico Channel List

Alma Vision Hispanic Network
Dish Info 101
Impact Network
SMART
America Live
Dish Studio
In Country Television
Sonlife Broadcasting Network
Azteca Live
Enlace
INSP
SundanceTV
BabyFirstTV
EPIC
Jewelry Television
TBN
ESPN Deportes
Kids and Teens Television
Teleformula
beIN SPORTS
Eternal Word TV
Link TV
beIN SPORT en Espanol BYU
EVINE Live
MTV Tr3s
Telemundo Oeste
BYU Television
FETV
NASA
Three Angels Broadcasting
Cbeebies
FOX Deportes
NatGeo Mundo
UniMas
Christian Television Network
Free Speech TV
Pasiones
UniMas West
Classic Arts Showcase
Galavision
PPV Event
UniMas Este
CRAFT
Gem Shopping Network
QVC
Univision Oeste
C-SPAN
History En Espanol
QVC2
VALU
HITN
REAL
V-ME
Home Shopping Network
Sale
YourTV
DEAL
Home Shopping Network 2
DISH Latino Clasico Channel List

Alma Vision Hispanic Network
Impact Network
America Live
In Country Television
Azteca Live
INSP
BabyFirstTV
Jewelry Television
Kids and Teens Television
beIN SPORTS
Link TV
beIN SPORT en Espanol BYU
MTV Tr3s
BYU Television
NASA
Cbeebies
NatGeo Mundo
Christian Television Network
Pasiones
Classic Arts Showcase
PPV Event
CRAFT
QVC
C-SPAN
QVC2
REAL
Sale
DEAL
Dish Info 101
SMART
Dish Studio
Sonlife Broadcasting Network
Enlace
SundanceTV
EPIC
TBN
ESPN Deportes
Teleformula
Eternal Word TV
EVINE Live
Telemundo Oeste
FETV
Three Angels Broadcasting
FOX Deportes
UniMas
Free Speech TV
UniMas West
Galavision
UniMas Este
Gem Shopping Network
Univision Oeste
History En Espanol
VALU
HITN
V-ME
Home Shopping Network
YourTV
Home Shopping Network 2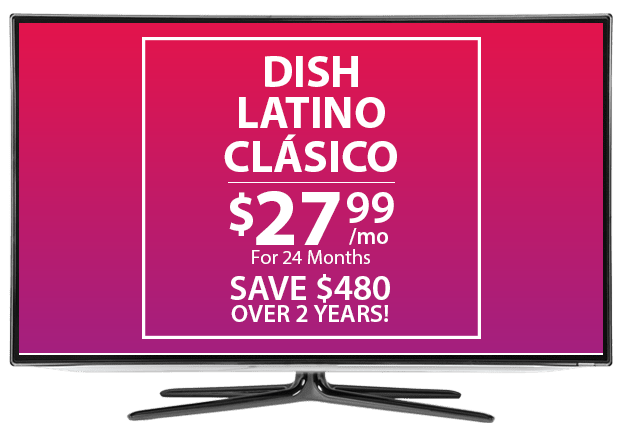 DISH Latino Clásico
Watch 180 channels for just $27.99* per month with a DishLATINO Clásico subscription. This affordable TV package includes your favorite channels, like EPIC, History en Español, INSP and Sundance-TV. Clásico also includes news, sports, and music channels for great bilingual entertainment your whole family will love.
*All offers require credit qualification, 2-Year commitment with early termination fee and eAutoPay.
Enjoy the Best DISH Deals
Enjoy the Best DISH Deals Your DishLATINO Clásico package includes great deals that you won't find with any other TV provider. Upgrade to the industry-leading Hopper HD DVR and enjoy complimentary HD for life. Your Latino TV package includes a 2 year price guarantee and free professional installation as soon as tomorrow. You can also add entertaining premium channels, including HBO, Cinemax, SHOWTIME and STARZ, on us for 3 months.*
*After 3 mos., you will be billed $55/mo. for Cinemax, Showtime, Starz and DISH Movie Pack unless you call to cancel.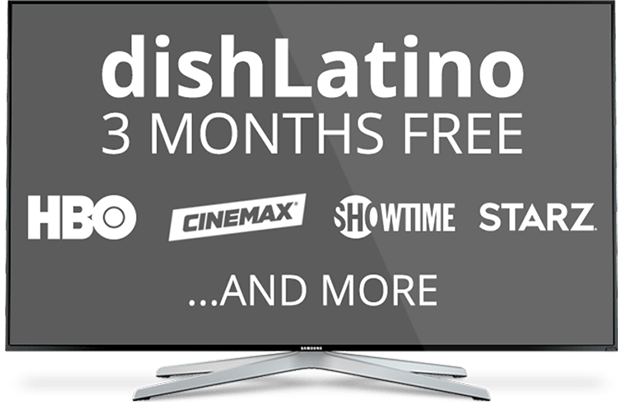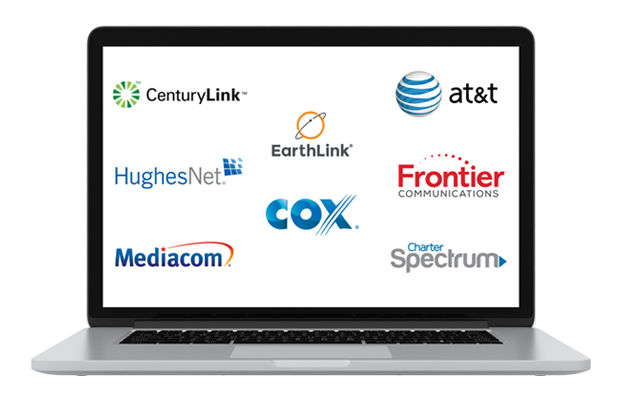 Save Big on High Speed Internet
Expand your entertainment capabilities and stay connected to family and friends all over the world with a high speed internet connection! Planet DISH's trusted internet partners offer reliable and affordable service starting as low as $14.95 per month in select markets. Depending on your location, lifestyle and budget, you can choose from cable, fiber, DSL and satellite internet options to find the perfect internet plan for your Latino family.
Watch Telenovelas Anywhere You Go
All the characters you love are on DishLATINO Dos. Catch Doña Bella and Dr. Mata on Nuestra Tele. Watch old favorites like La Fuerza Del Destino alongside new episodes from A Que No Me Dejas and Yago on Univision TLNovelas and UniMás. The drama continues with movies on channels like Cinelatino and El Rey.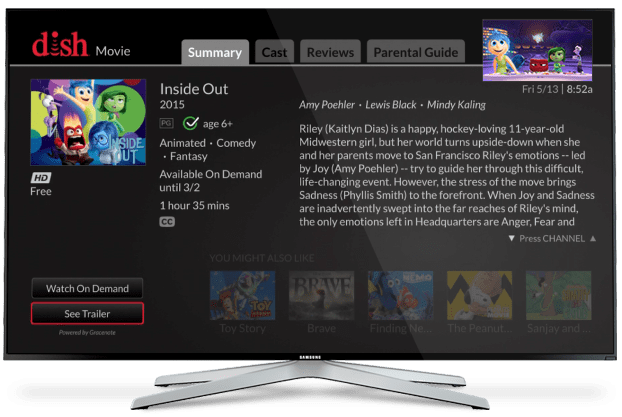 Follow Fútbol and More on DISH
The sports-lovers in your family will enjoy the numerous action channels that are included when you subscribe to DishLATINO Clásico. Enjoy soccer, basketball, American football and more, on channels in both English and Spanish. Watch international games and matches on beIN SPORTS and beIN SPORTS en Español, ESPN Deportes, FOX Deportes and Univision. Regional sports channels are also available.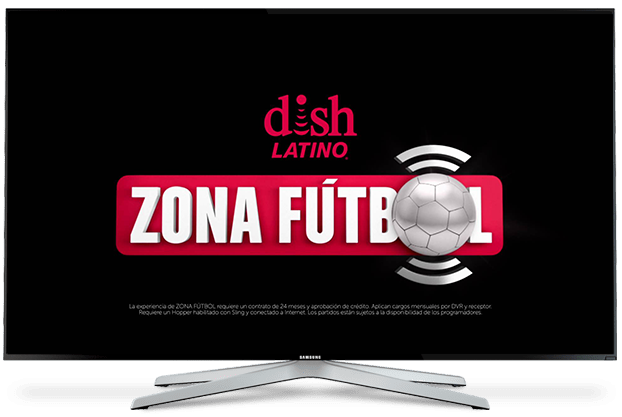 Zona Fútbol on the DISH Hopper
DISH delivers around the clock soccer for the biggest fans with Zona Fútbol. With a Hopper or Wally, you'll have access to an upgraded viewing experience during the biggest games of the season. You can watch 6 games side by side with multi-channel technology! Use the Game Finder to keep track of upcoming games and which channels to watch them on. Plus, download the DISH Anywhere app to follow your favorite team, even when you're away from the TV.
Upgrade to the Innovative Hopper 3 HD DVR
The DISH Hopper includes tons of features, like the ability to record 16 channels at once and save over 500 hours of HD sports, series, telenovelas, news and movies. With the Hopper, you can automatically record primetime TV on ABC, CBS, FOX and NBC with Primetime Anytime to watch commercial-free with AutoHop!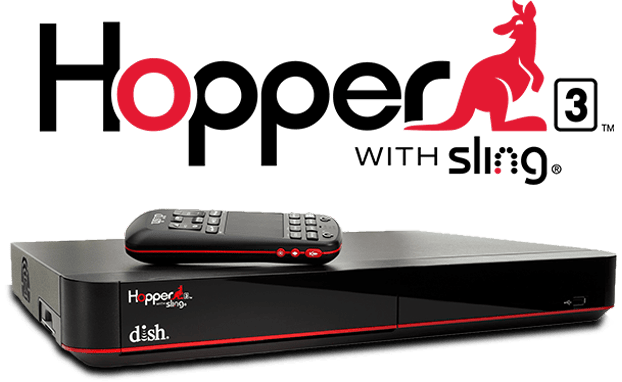 dishLATINO Clasico Frequently Asked Questions
What Channel is FOX Sports on DISH Latino?
FOX Sports 1 is channel 150 and FOX Deportes is channel 855 on DISH Latino. Both channels are available in high definition. FOX Deportes is included in every DISH Latino subscription; FS1 is available in DISH Latino Max.
What Channel is ESPN Deportes on DISH?
ESPN Deportes is channel 854 on DISH. The channel is available in HD for crystal-clear fútbol, baseball, basketball and more. ESPN Deportes is included with every DISH Latino package, including DISH Latino Clásico.
Does DISH Latino have internet?
Yes! You can subscribe to a high speed internet plan from DISH for as little as $39.99 per month. Planet DISH offers cable, fiber, DSL and satellite internet options to fit every budget and lifestyle.
Exceptional Customer Experience